ASK OUR EXPERTS / TOP SAFARI FAQ'S
OUR SAFARI, TRAVEL AND LIFESTYLE INDUSTRY EXPERTS ARE HERE TO HELP YOU

Africa is a continent unlike any other and planning a safari can be quite a daunting adventure. There are so many options, different countries, when should you travel, how much will it cost, where should you go, the options are endless.

Luxury Safari Magazine is an independent magazine that works with expert writers, fashionistas, safari experts, and conservationists to offer you a completely unbiased perspective on the luxury safari industry in Africa. In this section of the magazine, we answer the top questions you have regarding luxury travel to Africa. If you have any questions that are not listed below, please email us and we will get one of our experts to answer the question for you if we are unable to answer the question, we will get one of our partners to jump in.

Below is a selection of the most frequently asked questions when it comes to heading to Africa on a luxury safari.

TO ASK OUR EXPERTS A QUESTION PLEASE EMAIL US VIA   info@luxurysafarimagazine.com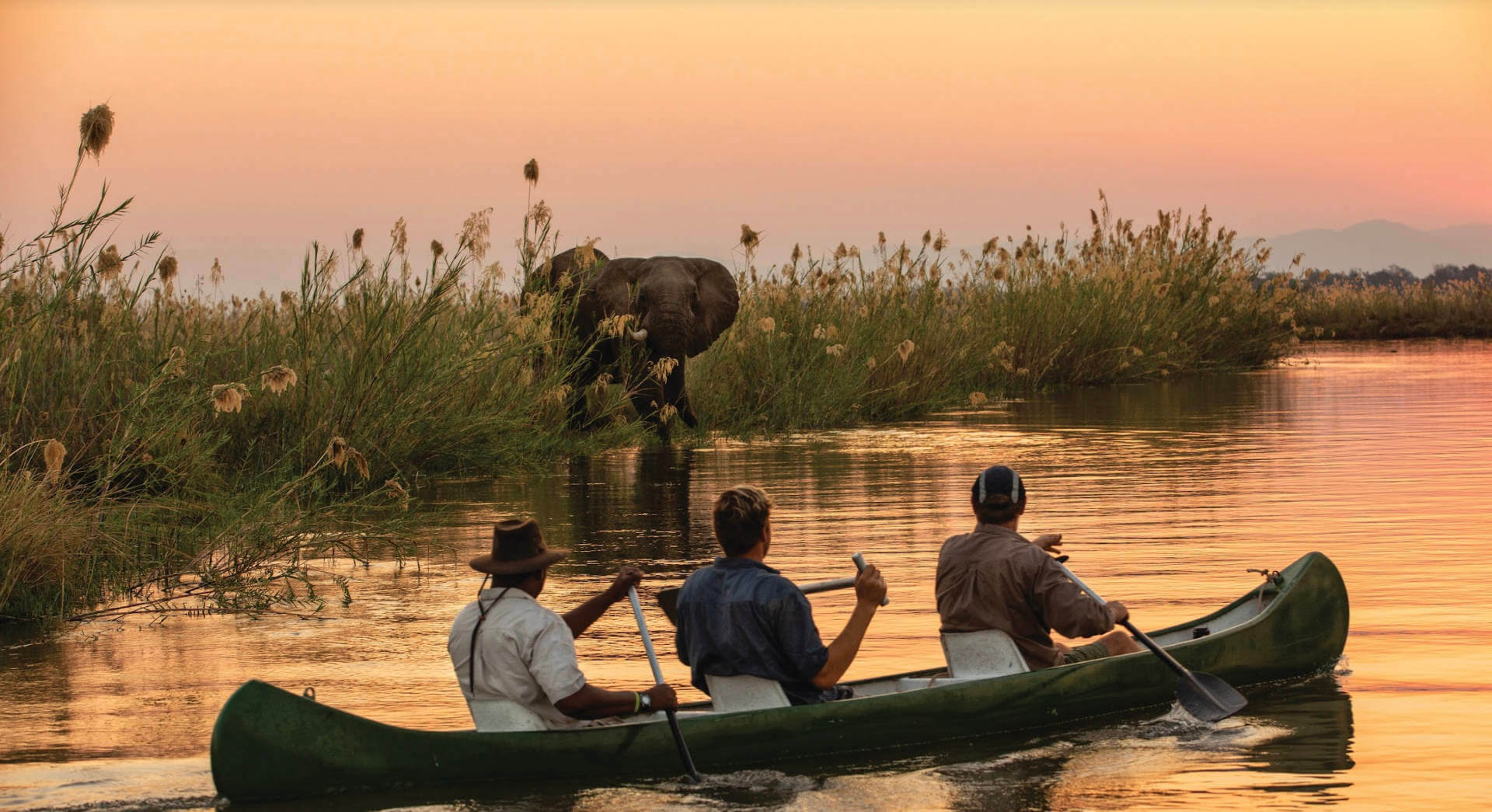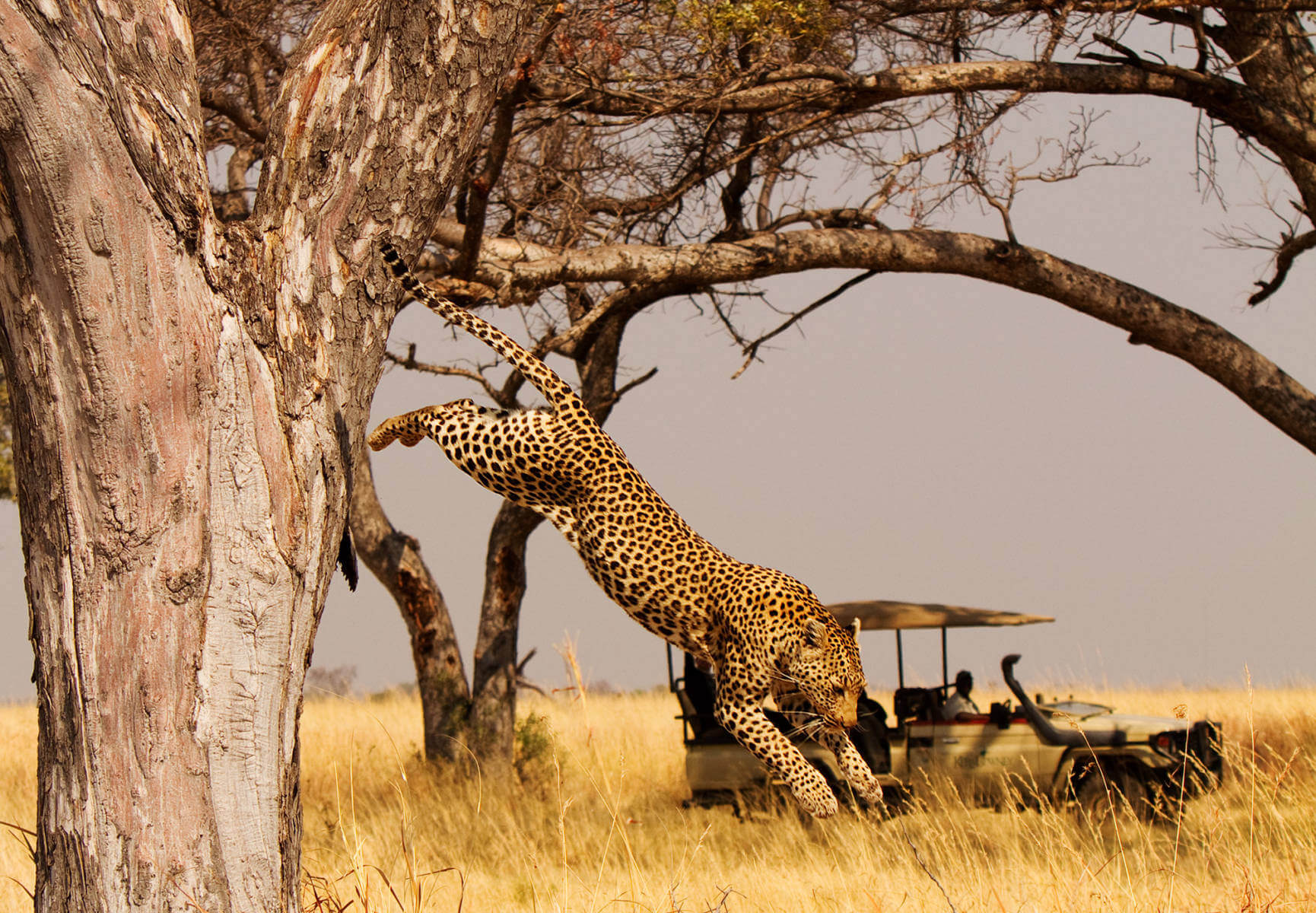 THE SAFARI INDUSTRIES TOP FAQ'S

1. When is the best time to go on a safari in Africa?

There is always something special happening in Africa at different times of the year and so "when is the best time" is completely dependent on what you want to see, experience and do. From a wildlife viewing point of view, typically the dry season is the best time to see wildlife. During the rainy season, there is a lot of food and water around which means the animals can spread out and find their own area to live in, but as the dry season kicks in the temporary surface water starts to dry up which means the animals need to start moving towards permanent waterholes, rivers and lakes. The further into the dry season you travel, the better the wildlife viewing gets as the animals are forced to congregate around the permanent waterholes and rivers. During the rainy season, the vegetation is also a lot thicker giving the animals more places to hide.

During the rainy season, there is a lot of food and water for the animals and so it is typically the time they give birth, so, at that time of the year, there can be a lot of baby animals around. It is also the time of the year that the migrant birds move into Africa adding an extra splash of breeding colour.

2. How much does a luxury safari cost?

This depends on where you go and when you travel. Travelling outside of the peak season can mean there are some great deals out there, but you may sacrifice a bit on the wildlife viewing. For the purpose of this question, I will look at peak season as this is when the majority of people come to Africa as it is the best time to see the animals.

Costs vary from country to country, but when looking at a luxury safari during peak season, you should be budgeting anything from USD1,000 upwards per person per night. This does not include your flights and transfers to get around but is typically based on an All-Inclusive basis of meals, local drinks, park fees and shared safaris. For the very best, most luxurious and most exclusive safari lodges and camps, you can expect to pay anything from USD2,500 to over USD4,000 per person per night.

Beach lodges and city stays (like Cape Town) can help bring your average cost down, but again, there are some very high-end hotels, resorts and private islands, so it all depends on your taste and budget, but there is usually something for everyone if you look hard enough.

3. What should I wear whilst on safari?

Neutral coloured clothing is best as it blends into the natural environment you are in. Khakis, beiges, greens etc. are all best for your safari experience. Many people imagine Africa to be hot all the time, but it can get freezing here and you need to prepare for that by bringing warm clothing. Game drives usually start around sunrise and are done in open vehicles, so having warm clothing is a must. As the sun rises, the temperature can increase, so layered clothing is best.

A good hat is needed for that strong African sun and good, comfortable walking shoes that can be used around camp and any bush walks are a must. In the evenings at the lodges, it is usually quite a casual atmosphere, so no need to get dressed up. Most safari lodges and camps offer a laundry service (sometimes included, sometimes not) and with very strict luggage restrictions on internal flights between the camps, it is not necessary to pack too much.

4. What else can I do when I am in Africa, aside from a safari?

Africa is blessed with miles and miles of unspoilt beaches, tropical islands and turquoise waters making a relaxing beach holiday the perfect add-on to your safari. You can also include some form of cultural experience during your safari, getting to meet a local tribe and better understand their culture and beliefs. In Southern Africa, you have Cape Town, the Cape Winelands and Victoria Falls where you can spend time before or after your safari. There is the world-famous Garden Route which is a scenic drive from Cape Town along the east coast as far as Port Elizabeth with quite a bit to see and do along the way, including playing a few rounds of golf.

5. What does a typical day on safari entail?

The best times to see animals is during the cooler mornings and afternoons and so this is typically when the lodges and camps take their guests on game drives. You'll get a wake-up call before sunrise and then have a light breakfast before heading out on a game drive which lasts around 3 – 4 hours, depending on what you are seeing. Typically, you stop for coffee and light snacks out in the bush before returning to the camp or lodge for brunch. The lodge would then serve a high-tea of sorts around 15.00 before then heading out on an afternoon game drive for another 3 – 4 hours, stopping in the bush for sundowner drinks. If you are at a lodge that allows night drives you may return to the camp after dark, using spotlights to search for nocturnal animals. If you are in a national park, you would need to be back in camp before sunset.

Some lodges and camps also offer walking safaris, canoeing safaris or boating excursions. Sometimes these are done in the mornings instead of the morning game drive or mid-morning after you return from your morning game drive. The time between activities is a relaxing time to either rest in your room or around the pool or enjoy a spa treatment (if there is a spa at the lodge).

6. How do I get around whilst on safari?

As most of the safari camps and lodges are in the wilderness, away from cities and towns, the quickest way to get between them is by light aircraft using bush airstrips. Often the light aircraft act as a bus and will pick people up and drop people off along the way, so you could have a few stops before you get to your destination. In some instances, it is possible to drive from one camp to another, but this often takes time as the roads are not tar and the speed limit inside the wildlife reserves is limited.

Another option in some areas is a helicopter transfer, but these are typically on a private basis but allows for some great views as you can fly lower, and you can fly from door to door.

7. Is it safe to come to Africa and go on a safari?

Africa is not the dark continent as many people imagine. Yes, it has its problems as every country around the world has. It has some no-go areas, the same as other parts of the world, but for the most part, Africa is a very safe and welcoming continent and the majority of people living in Africa are very proud of their continent and want to show it off to the best of their ability, so you will find happy faces greeting you wherever you go. Whilst on safari, you are in remote wilderness areas away from any towns or cities and so there is very little risk out there. When you are on safari you need to be aware of wildlife that could pose a danger, but if you use common sense, then you will be ok. During the day animals prefer to stay away from the camps and lodges as there is usually a lot of human activity as staff are walking around, vehicles are coming and going. Whereas at night, when things quieten down, animals might move through camp, but at that point you are safely wrapped up in bed. Some camps and lodges are fenced, preventing animals from getting in, but if the camp is not fenced, an armed guide will escort you to your room and back in the evenings.

8. Is it safe to bring my children with me on safari?

Coming on a safari with your family and kids is an amazing experience and there are camps, lodges and villas that specialize in family safaris. Africans are extremely good with kids and the guides will make sure the safari experience is focused on them. Certain activities like walking safaris and canoeing safaris will have an age limit (usually 12 or 16) and some lodges may require families with young kids to take an exclusive game drive vehicle and guide so the kids don't disturb others guests, especially at predator sightings.

9. Where is the best place to see the Big 5?

The Big 5 is a term used back in the old big game hunting days when they named the 5 most dangerous animals to hunt. The Big 5 are made up of lions, leopards, elephants, buffalo and black rhinos and are nowadays high on people's lists to see when they are in Africa on safari. Most safari parks around Africa have lions, leopards, elephants and buffalo, but only a few reserves have rhinos. South Africa is probably the best place to see the Big 5 in one safari with the Sabi Sands and Timbavati renowned as the absolute best. You do get rhinos in Namibia, Kenya and Tanzania and some places in Zimbabwe and Zambia, but they are very rare.

10. How far in advance should I book my safari?

Most luxury safari camps and lodges are small and intimate and require advanced bookings to ensure you can get your preferred dates. Typically, people book their luxury safaris from 6 months up to 2-years in advance to make sure they get the lodge or camp they want for the dates they want.

11. Where is the best place to go on a luxury safari?

The whole of Southern and East Africa has some of the most luxurious and exclusive safari lodges and camps and each country has something different to offer the luxury traveller. It is best to speak to a safari expert who can guide you to the best experience you are looking for.

12. Will I be driven around whilst on safari or do I need to drive myself?

If you book through a reputable travel agent or tour operator that specializes in luxury safaris, then they will take care of your whole holiday to Africa including transfers, flights, activities, accommodations and meals. For the more adventurous traveller, you can do a self-drive safari or experience, especially along the Garden Route in South Africa or in Namibia. Unless you are a seasoned safari-goer, it is not recommended to do a self-drive safari. Having a guide tell you about the animals, plants and birds is a very interesting experience. Staying at a luxury lodge usually includes your safaris, conducted by knowledgeable, experienced guides who know the area, know the animals and know where to look for the animals. At the end of the day, you will see more and learn more by having a guide take you on your safari.